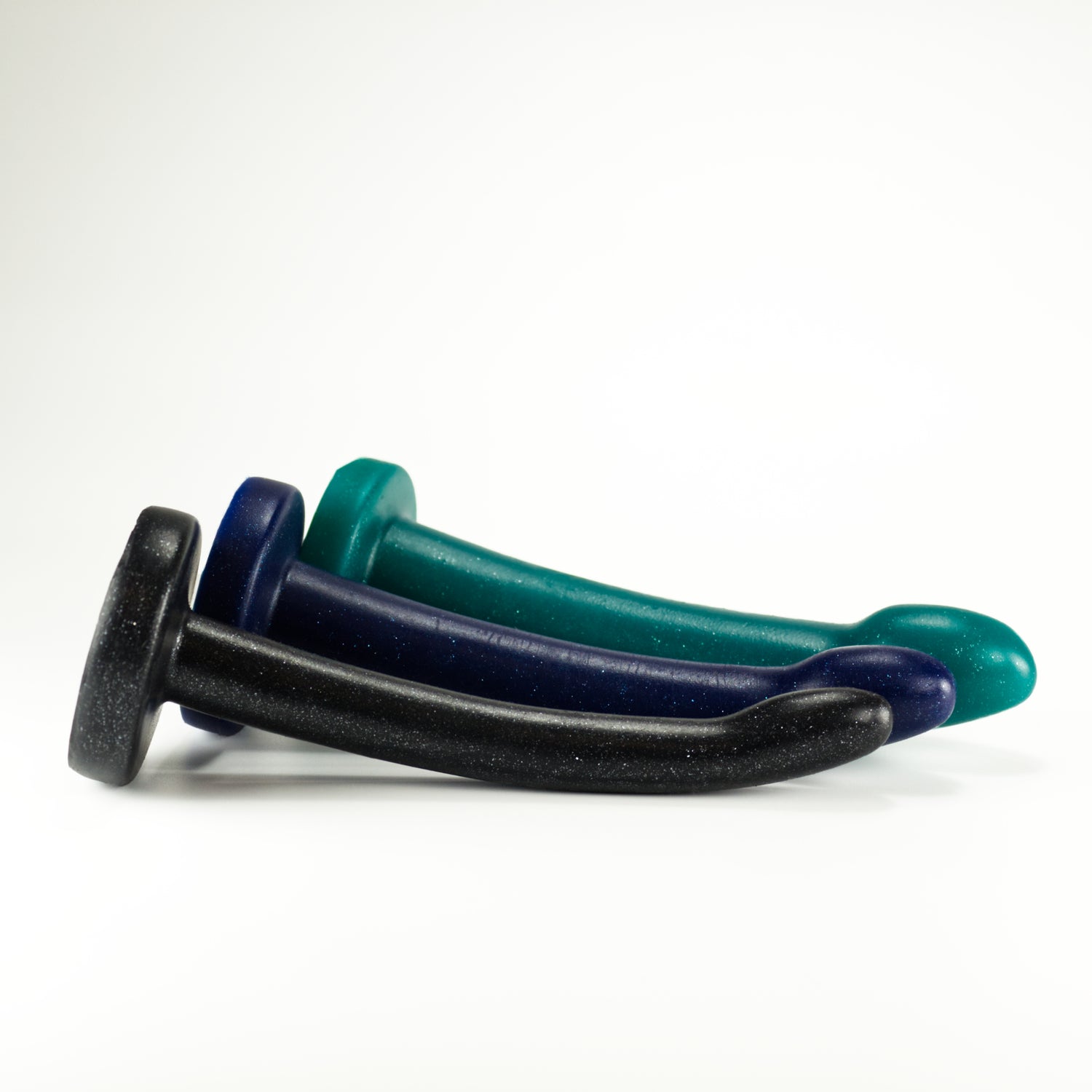 The Tinies are a collection of unusually small toys in sizes hard to find elsewhere. We believe all bodies deserve pleasure, regardless of how they're built or what their preferences are.
Tinies all come in Firm silicone since thinner toys need much firmer material to be usable.
And we've made it easier to figure out which size is right for you. Click into any of the listings below to see our bundle offering - 25% off when you buy all three!