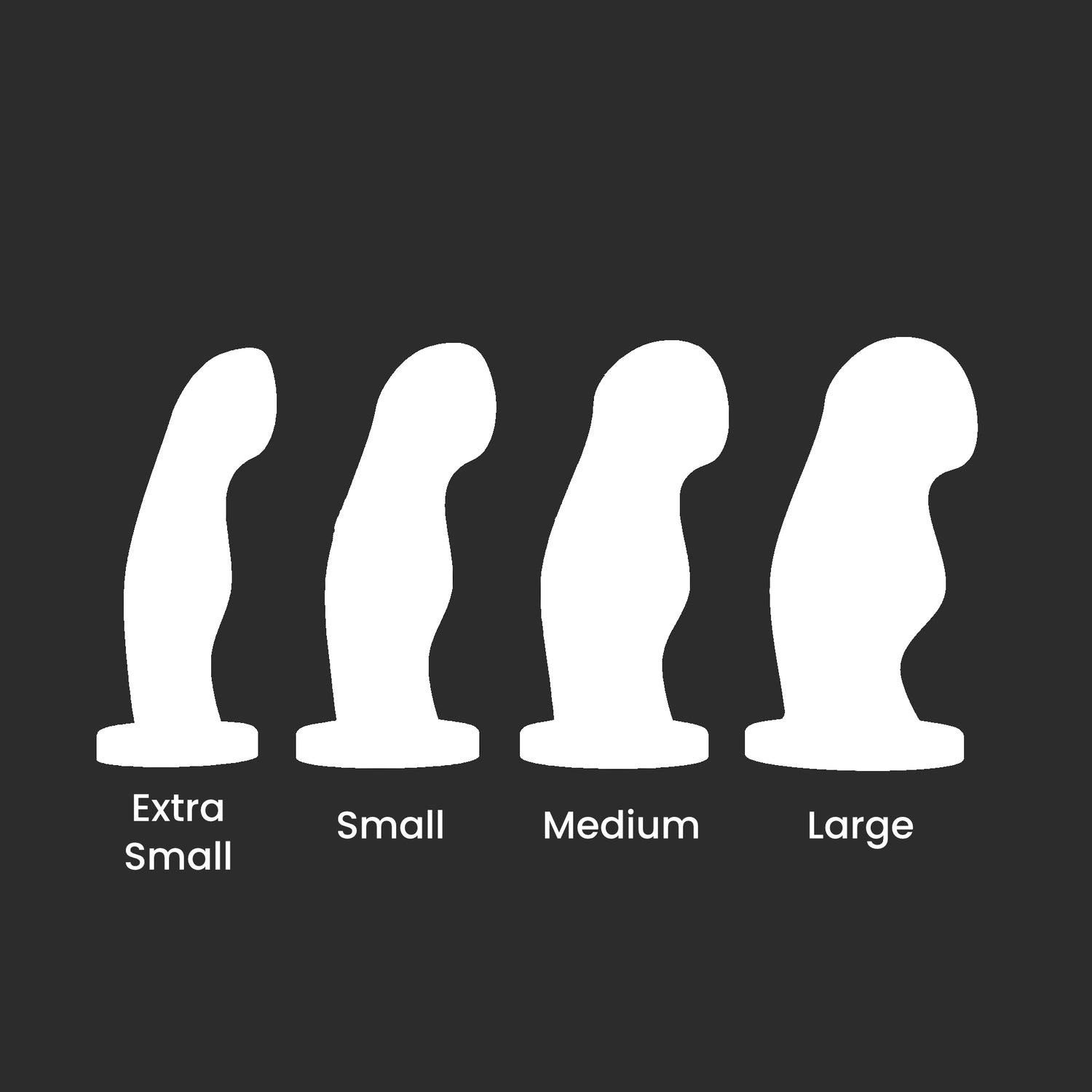 The Ally feature two pronounced bumps facing front and a smooth back for intense targeted sensation.
The first bump has a defined edge designed to be felt with thrusting, and the second is gentler and larger to provide volume.
With its moderate length and a blunt tip to avoid painful poking, the Ally has got your
back.